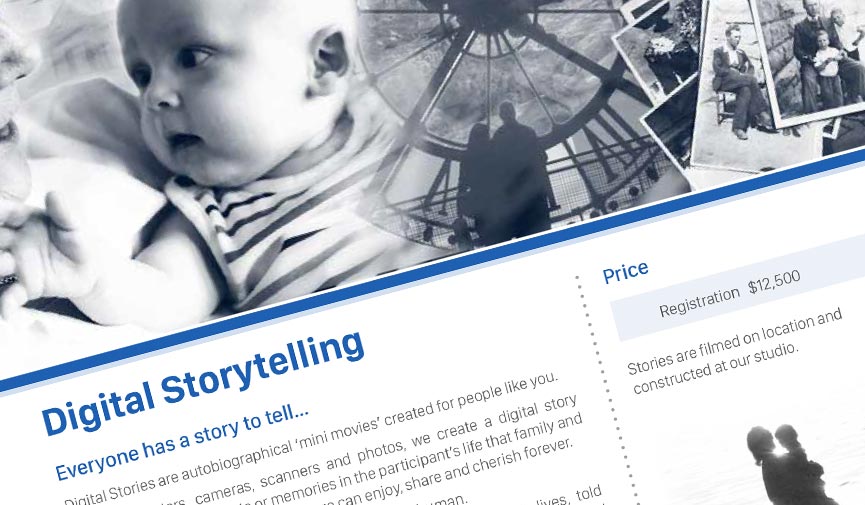 Everyone has a story to tell…
Digital Stories are autobiographical 'mini movies' created for people like you. Using computers, cameras, scanners and photos, a digital story is constructed – significant moments or memories in the participant's life. Family, friends and generations present and future can enjoy, share and cherish forever. Digital stories examine elements of being human as Participants create tributes to important people in their lives, telling stories of love, loss and life's experiences.
Who can participate
Individuals – Digital Storytelling is open to all individuals and families who are interested in exploring this unique storytelling process. Individuals may have clear ideas or be interested in investigating story options.
Community groups – Every community has a collective memory made of many individual stories. Groups create unique stories that ensure vital memories and identities are preserved.
Organisations – Countless opportunities exist to create engaging stories and mark significant events. Digital Storytelling collects and document elements of business memory, in the process providing powerful team building techniques and visual engagement.
Request a Brochure (PDF): alexharkness@me.com
Digital Storytelling creates greater awareness of the ' worth of lived experience'. Create a permanent record for future generations.
Recent Digital Stories